WATCH THE RECORDING + DOWNLOAD THE SLIDES
Generate more meetings monthly with top executives
using these LinkedIn Strategies revealed.
Revealed in this Back-to-Market Strategy Episode:
Some of the best LinkedIn strategy and outreach tips you'll get for free

How to build targeted lists with LinkedIn Sales Nav and what to do next

Ways to source content + what to post to attract top executive buyers

The short and long game of LinkedIn to generate more meetings and opportunities
Download the Slide Deck including
a link to Skaled's LinkedIn Checklist for
generating more meetings.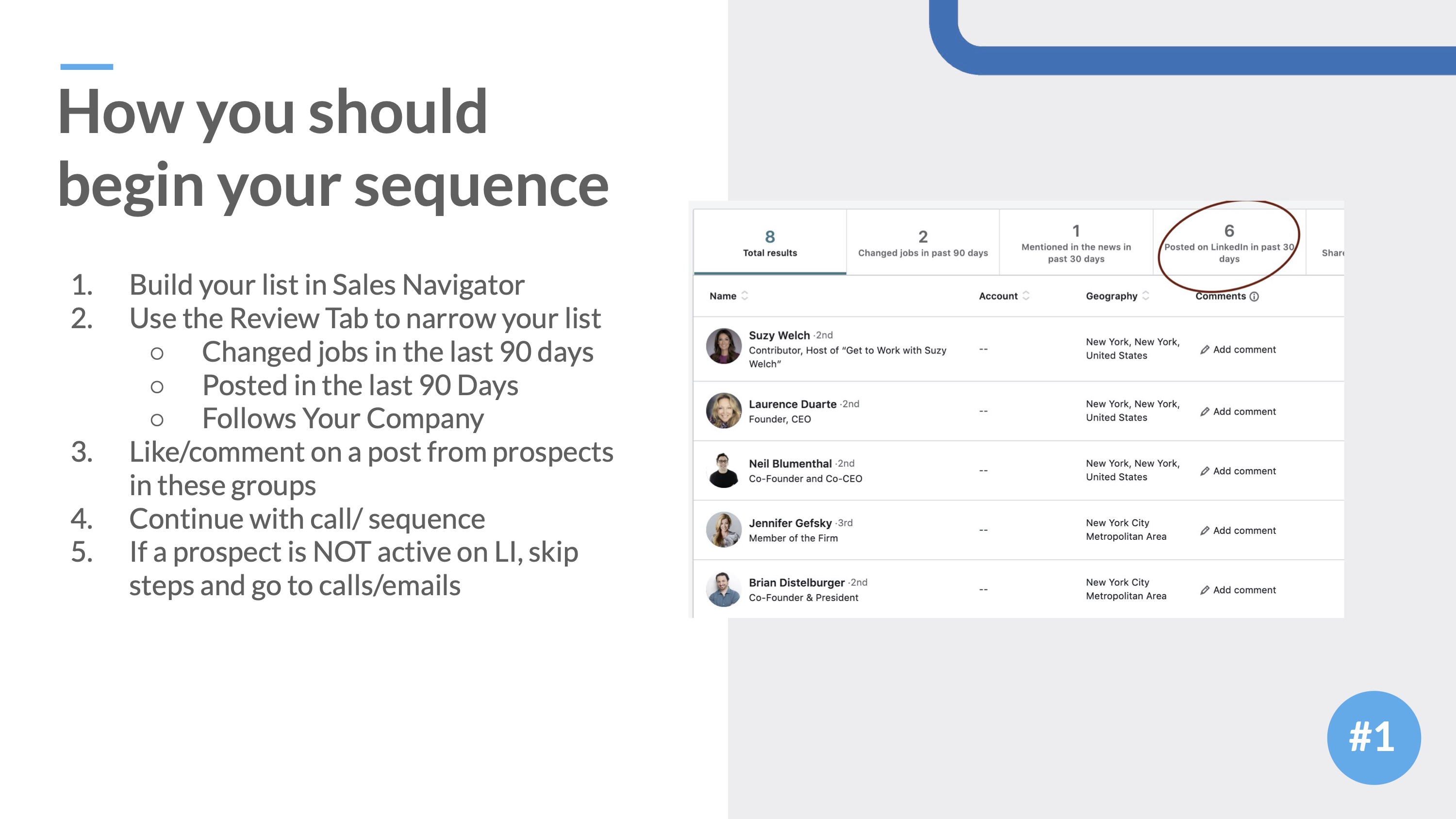 The actionable LinkedIn strategies you'll take away from Jake and our two panelists are how you're going to find prospects who are ready to buy in Q3.
You may think that surpassing quota is ambitious to say, but there are companies who are doing well right now and buying. You just have to dedicate your outbound strategy to at least 50% LinkedIn to find, show value, and communicate directly with them.
What kind of messages are you sending to VPs?

Any thoughts on sending video messages through DM, once you've connected with a prospect?

What are some strong examples of a soft ask?

Posting daily and high volume (vs posts that are super relevant but less volume. Which is more ef

fective?
A couple of questions attendees asked our panel:
Skaled is a top-rated management and sales consulting provider offering sales process, strategy, operations, and LinkedIn strategy services. We bring strategic and tactical talent to every engagement, driven by results and 100,000+ hours of sales leadership experience.
Need to implement LinkedIn Strategy
at scale?